Agincourt Mall hosts some great events, follow us on Twitter, like us on Facebook and/or sign up for our newsletter so you don't miss out!
August 2018 EVENTS
Summer Fun at Agincourt Mall is back this year! Every Wednesday in August, we will have different activities line up for you, so come see us between 1:00pm – 3:00pm. Don't forget to come early to register, as quantities are limited, it will be first come first serve basis. For more details, please follow us on Facebook @AginourtMallToronto, as we will be providing detail updates every week.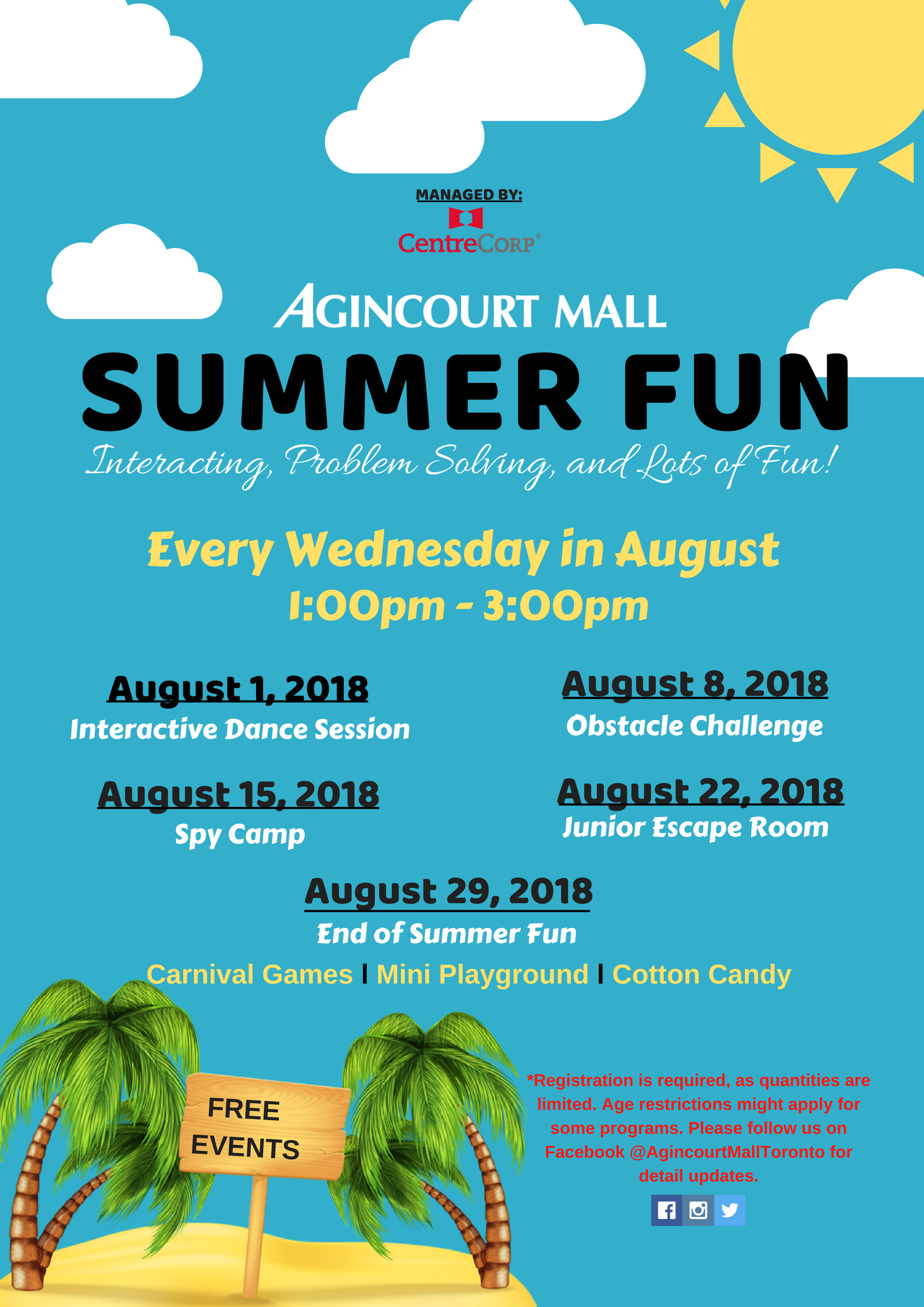 June 2018 EVENTS
Something exciting is coming to Agincourt Mall this Canada Day long weekend. Starting June 29, 3pm to July 1, 12am, a Canada day Night Market will be hapening at Agincourt Mall south parking lot. As this marks the first Asian night market ever hosted by Agincourt Mall, a opening celebration with multicultural performances will be held on June 29 from 7pm-9pm. "Movie Under the Stars" will be on June 30, 8pm-10pm, and come sing with the stars on July 1 from 6pm-9pm. All performances are free and we also have a kid's zone fit for all ages, so bring your children and come down to see us.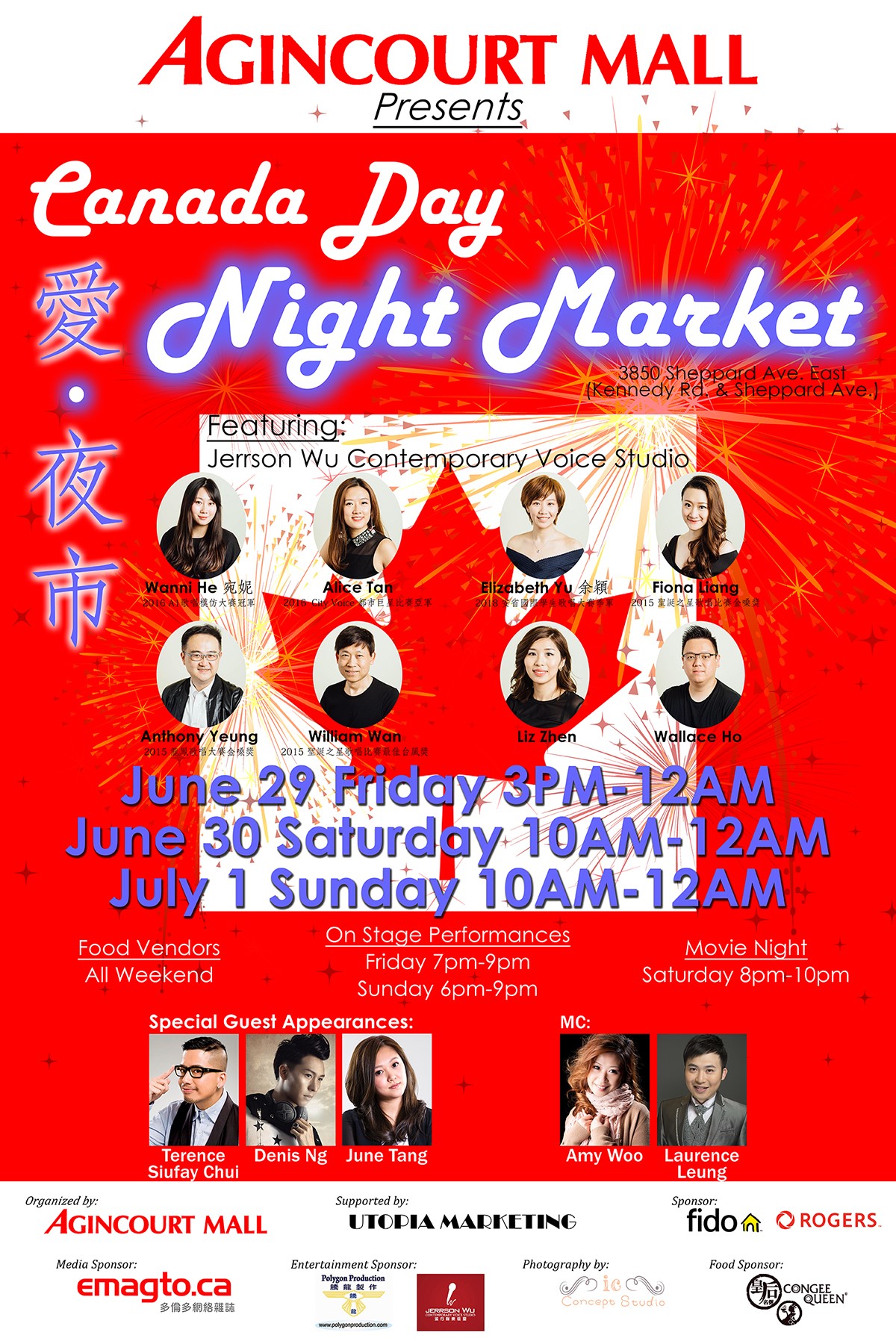 Come join us for a day of Arts & Crafts fun, and bring home a memorable DIY gift for Father's Day. The workshops are registration only, as quantities are very limited. We will also be setting up a FREE photo booth for everyone during the event, so for those who are not able to register or are in a rush to leave, please do step by the photo booth and take a photo home.